YQs workshops in Schools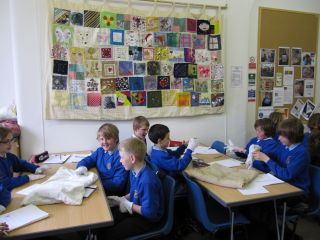 If you are a teacher and are interested in receiving support from The Quilters' Guild on your next sewing school project - contact the Young Quilter Project Leader at yqpl@quiltersguild.org.uk or ring 01904 613242.
Also check out the Learning Centre on the Quilt Museum and Gallery website, and the YQ Projects and the Links sections of this website for resources to lead a sewing workshop in your classroom.
Please note that Young Quilters workshops are run by volunteers and therefore are subject to volunteer availability in each region.