YQ Volunteer Roles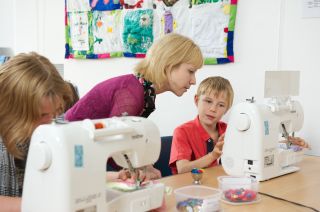 Young Quilters is a membership organisation for young people run under the umbrella of The Quilters' Guild of the British Isles. There are four different volunteer roles available, each with a different level of time commitment and skills involved.
The following volunteer roles are open to Guild members only: YQ Representative, YQ Group Leader, YQ Outreach Volunteer. To find out more about becoming a Guild member, check out The Quilters' Guild website.
To be a YQ Helper and assist at children's workshops, you do not need to be a Guild member, or even a quilter.
Check out the role descriptions below to learn how you can get involved in Young Quilters.