YQ Newsletter Subscriptions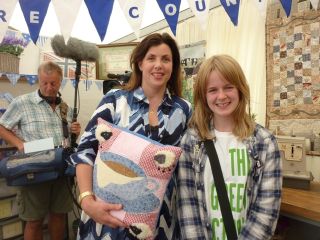 Are you a Guild member or craft club leader who would like to receive the YQ Newsletter twice a year? You can subscribe to the YQ Newsletter as an 'Interested Adult' for £5 a year. Your subscription fee will help to support YQ events throughout the UK.
To subscribe contact the Guild's Membership Officer at membership@quiltersguild.org.uk or 01904613242.
School Newsletter Subscriptions
Schools or craft clubs are welcome to subscribe to the YQ Newsletter. It is £10 for an annual school subscription, for which the school/club will receive three copies of each YQ Newsletter and other benefits such as free entry into the YQs AGM Challenge.
To subscribe contact the Guild's Membership Officer at membership@quiltersguild.org.uk or 01904613242