YQ AGM Challenge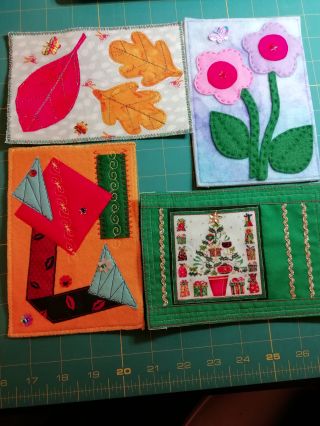 The YQ AGM challenge this year is a little different to normal! You should have received a blank postcard from us in the post (if not it will be on it's way to you now!). We would like you to take inspiration from your local area and decorate the postcard, representing where you live. Be as creative as you like! Use fabric, embroidery, felt tip pens, paint, buttons - embellish as you wish! You can even collage and glue things on.
Make sure your postcard is not to thick to be posted. The finished size should be 6inx4in, landscape or portrait. Follow the posting instructions and rules of entry that we sent you.

The deadline is 20th March! There are various prizes for the winners :)
You can see some examples in the photo - our YQ leader Kate created these ones.