Volunteers needed for Young Quilters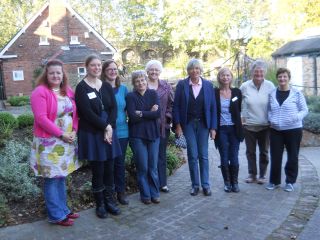 Each Region of the Quilters' Guild has a position for a Young Quilter Representative who runs YQ events in their region. Some of these positions are vacant or the current Rep is coming to the end of their term, so if you are interested in serving The Guild in this way, please contact your Regional Committee.
In addition to YQ Reps, we also need volunteers for the following roles:
YQ Group Leader - to run sewing workshops at a local level
YQ Helper - to support the YQ Reps and YQ Group Leaders to run workshops
YQ Outreach Volunteer - to go into schools to offer sewing workshops
You can read the role description for each role by clicking on the title.
If you are already active in one of these roles in your local area, there is no need to 'apply' simply contact the YQPL to find out ways The Guild can support you in your work with young people. For example, we may be able to send you new threads and fabric from our YQ sponsor Coats.
If you are interested in working with young people and sharing your passion for quilting and patchwork, then please contact the Young Quilter Project Leader at yqpl@quiltersguild.org.uk or 01904613242.
All YQ volunteers must read the The Guild's Child Protection Policy and YQ Volunteer Handbook
.