The Young Quilter Newsletter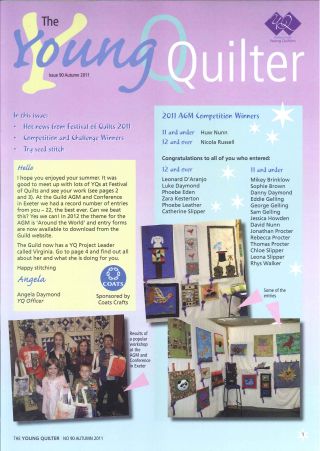 All YQ members receive a newsletter twice a year full of fun projects, competitions you can enter and photos of what other YQs around the country are making in their workshops.
To make the YQ Newsletter even better, we need your help! Be a YQ Reporter and send your stories and photos so they can inspire other Young Quilters. Have you visited a quilt show or costume exhibition? Have you learned a new technique or discovered a new type of material? Spread the word and send your story to the Young Quilter Project Leader.
Wondering what to write? Answer these questions:
Why I started making quilts...
Who introduced me to patchwork and quilting...
My inspiration...
My favourite quilt/colour...
To subscribe to the YQ Newsletter you can join Young Quilters for free by attending a YQ event or join online here.