New to the Guild Library – The Busy Girl's Guide to Sewing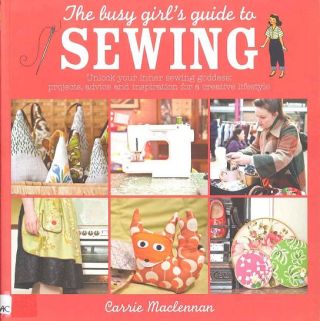 'This book maps my journey from sewing-phobic scaredy cat to self-assured stitcher in just three tightly packed chapters.' - author Carrie Mclennan
This inspiring book features 13 projects, ranging from needle cases to cushions with a vintage, retro feel. Using upcycled and recycled materials is encouraged, for example one project turns a duvet cover into a skirt! The projects are separated into three categories depending on how much time they take to make: 30 minutes or less, one hour or less, or four hours or less.
The Busy Girl's Guide to Sewing is recommend for YQs aged 10+ who have some previous sewing experience.
YQ members may check out 2 books at a time for one month from the Guild library. To check out a book ring 01904613242 to request to have it posted out to you (cost is £5 per book to cover postage and packing). Read more information about library loans here.