New book in the Guild library - Freya and Fred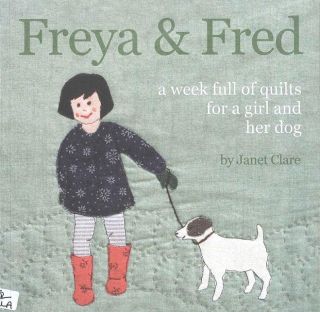 New book in The Guild Library - check out Freya and Fred: a week full of quilts for a girl and her dog by Janet Clare
This delightful book tells the story of a little girl, Freya and her loyal dog Fred. Each project in the book is inspired by a day in Freya and Fred's week of adventures which include going to ballet, playing with friends and baking for a party. Patterns and templates are provided for each project. The 'How do I?' section at the end of the book provides instructions for techniques if the reader is not an experienced sewer.
Freya and Fred is recommended for YQs of all ages who have an adult with sewing experience to help them with making the projects in this book.
YQ members may check out 2 books at a time for one month from the Guild library. To check out a book ring 01904613242 to request to have it posted out to you (cost is £5 per book to cover postage and packing). Read more information about library loans here.