New book for YQs - Sewing School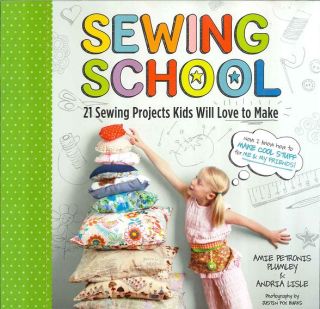 Sewing School: 21 Sewing Projects Kids Will Love to Make, by Amie Petronis Plumley and Andria Lisle is the newest book for YQs in the Quilt Museum and Gallery shop. You can find more books in the shop for YQs here.
Sewing School is full of fun, practical projects you can make by hand or with a sewing machine. Everything you need to know from how to choose the right material or fabric to how to correct your sewing mistakes is explained through photographs and stories from real kids who have attended Sewing School in Memphis Tennessee.
YQ members can enter to win a free copy of Sewing School. Look out for details in the next YQ Newsletter!
This book is also a great resource for teachers and YQ volunteers. Check out the authors' blog for even more project ideas to do with your class or group.