Books for Young Quilters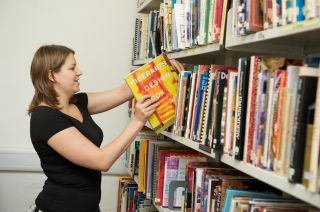 There is a dedicated section of books for Young Quilters in the Guild's library. As a YQ, you can check out two books at a time, contact the Guild Administrator for details. You can see a full list of YQ books in the library here.
We also have books for YQs for sale in the Guild's online shop and Quilt Museum shop.
Quilting: Show me how by Susan Levin and Gloria Tracey
Sewing Skills for Boys and Girls by Alison McNicol