YQs get creative in Region 9!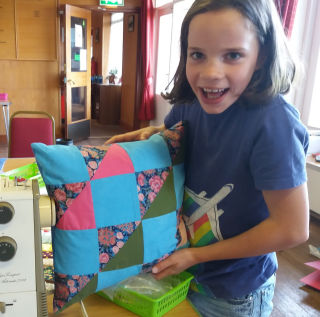 These photos were taken at a Young Quilters workshop in Cambridgeshire. The group made folder covers using the stitch and flip method. Concentration was needed to choose the right fabric for the right position and sew an even distance from the edge.
During the workshop there was time for Show and Tell. The YQs took turns to show the group what they have been making at home. You can see two YQs in the photos holding their makes – a cushion and a patchwork quilt.