Smiling faces...happy quilting!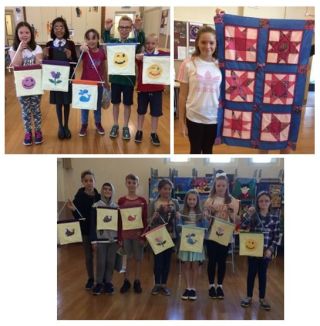 In September Orpington YQs tried shadow quilting. Not only can we see YQs smiling and having fun, but there are lots of smiling faces on the quits too :)
You can also soo Emily, one of the older girls in the group. She has been making a 'block of the month' star quilt.