It's showtime!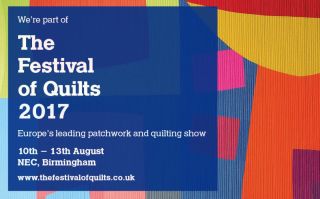 The Festival of Quilts starts on Thursday!
Did you know this year there is a new family ticket? Come along and enjoy the festival whilst YQs have loads of fun at the children's workshops! Buy tickets by clicking here. Workshops this year include: pencil cases, isolated lunch boxes, cupcake pin cushions, totally terrific toads and much more!
Don't forget to visit the YQ/YE competition to see lots of amazing children's quilts. This year the theme is 'Free'! Keep an eye out for the winners, they will be announced on here once the festival has started!