Cubs badges - ages 8-10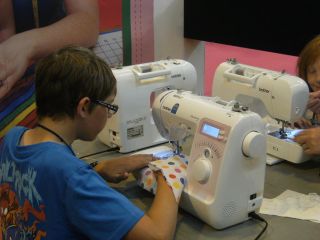 Are you a Cubs leader or Cub looking for inspiring project ideas to make? Or are you a YQ volunteer looking to work with a Cub group? Take some inspiration from these fun and simple YQ project ideas to help your group earn the following badges:
Home Help badge - When learning how to sew on a button for this badge, why not put together a small personal sewing kit? Store your needles in this Needlecase.
Artist badge - Design your own crafty Christmas greeting cards or Easter egg cards.
Hobbies badge - Make your own quilt using simple patchwork and quilting techniques.