Christmas in Region 2!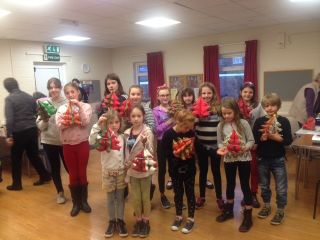 Here's a photo from a Christmas workshop in Region 2! 14 young quilters sewed stuffed Christmas trees.
Well done to the YQs who took their Sewing Competency Test and recieved a certificate last month. You can see the group proudly holding up their certificates.
The session was supported by very loyal volunteers. Thanks to everyone involved!